Sabato 8 e domenica 9 settembre si è tenuto il terzo appuntamento del Duxford Air Show, 4 in totale per quanto riguarda il 2012.
L'aeroporto di Duxford è situato nel Cambridgeshire, pochi chilometri a sud dell'omonima famosa città; è sede, tra gli altri, dell'Imperial War Museum, del Fighter Collection, dell'Old Flying Machine Company, dell'Historic Aircraft Collection, del B-17 Preservation Society e dell'Aircraft Restoration Company.
Duxford offre, oltre naturalmente ai sempre spettacolari Air Show, la possibilità di visitare i vari musei (americano, britannico, II Guerra Mondiale, ecc.) e gli innumerevoli stands (modellismo, gadgets, ecc.) rappresentando così uno tra i maggiori appuntamenti, a livello europeo, per tutti gli appassionati d'Aviazione e di fotografia aeronautica.
L'Air Show, in entrambe le giornate, ha avuto inizio alle 13.55 locali con il sorvolo di una flight composta da 4 F-15E Strike Eagle, appartenenti al 493th Fighter Squadron dell'USAF di base a Lakenheath; seccessivamente 2 Tornado GR4 del XV(R) Squadron della RAF Lossiemouth hanno simulato un poderoso attacco alla base.
Ecco quindi arrivare (solo al sabato) uno dei grandi protagonisti di questa edizione del Duxford Air Show 2012: il bellissimo Avro Vulcan B2 (XH558) del "Vulcan To The Sky Trust"; poi un susseguirsi (con piccole variazioni nelle due giornate) di vecchie splendide glorie dell'Aviazione come: Albatros DV.a, Boeing B-17, Bucker Bu-131, Supermarine Spitfire, Republic P-47, Nieuport 17, Hawker Hurricane, Lockheed T-33, Folland Gnat (in formazione nelle Red Arrows prima dei BAe Hawk), Grumman F-8F, Hispano HA-1112, Fokker Dr-1, Fairey Swordfish MkII, Douglas Dakota MkIII/ C-47, DH89A, Curtiss Hawk 75, Consolidated PBY-5, Antonov An-2... i quali si sono alternati nei vari display con BAe Hawk, de Havilland Vampire (in formazione solo alla domenica con 2 F-16 della Royal Norwegian Air Force), Shorts Tucano.
Due i team acrobatici presenti: gli AEROSTARS su 6 Yak-50 e le spettacolari RED ARROWS che hanno concluso la kermesse domenica 9 settembre.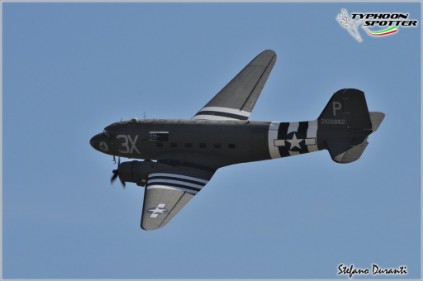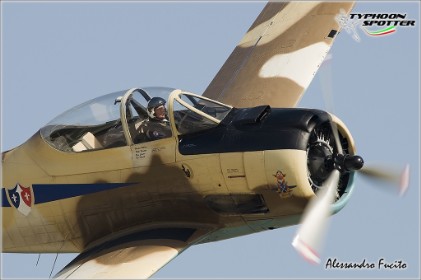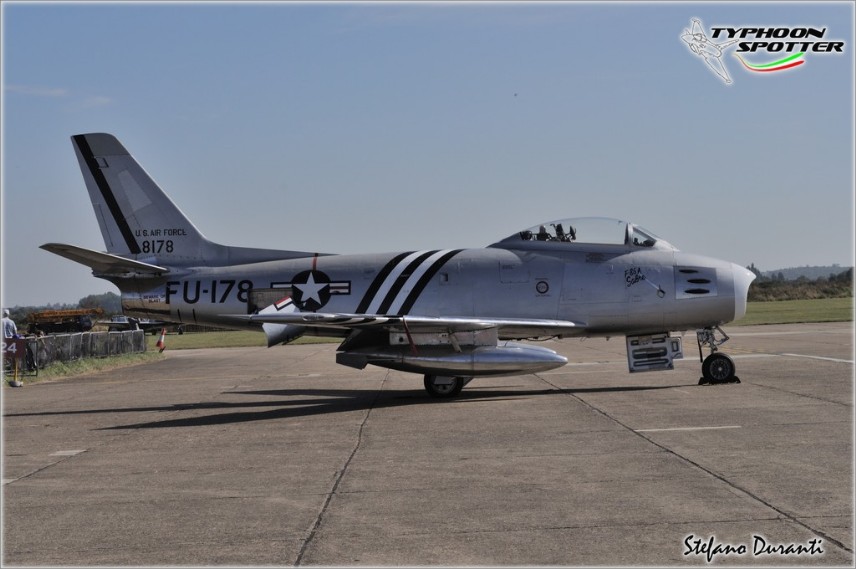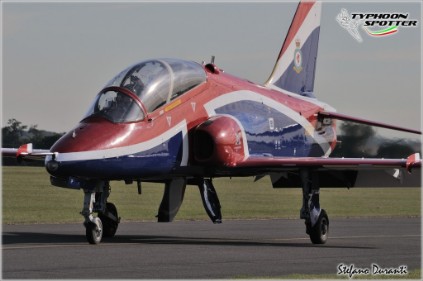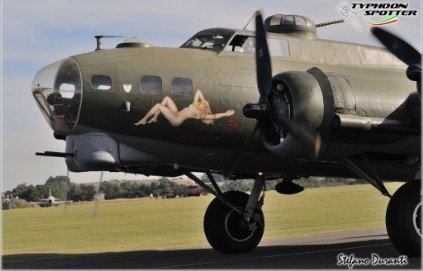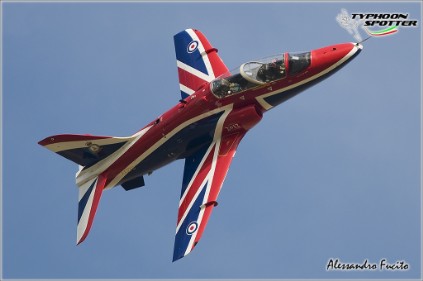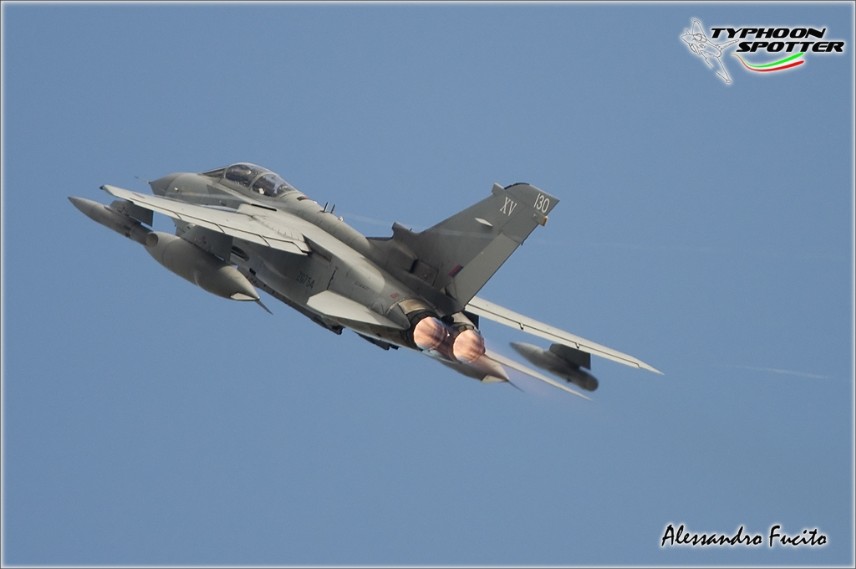 Di seguito l'elenco completo dei velivoli che hanno partecipato all'Airshow:


Aircraft

Operator

Aircraft

Operator

Albatros Dv.a
Antonov An-2
Avro Vulcan B" (Sat only)
BAe Hawk
Boeing B-17 Flying Fortress Bucker Bu-131 Jungmann
Consolidated PBY-5 Catalina (Sat only)
Curtiss Hawk 75
de Havilland Vampire Pair (Sun only) Sq.
DH89A Dragon Rapide (Sun only)
Douglas C-47 Skytrain
Douglas Dakota Mk III Coningsby
F-15E Strike Eagle Pair Flypast
F-16 Pair Flypast (Sun only)
Fairey Swordfish Mk II Yeovilton
Fokker Dr 1 Triplane
Folland Gnat


The Vintage Aviator Ltd
Antonov An-2 Club
Vulcan to the Sky Trust
208(R) Squadron, RAF Valley
B-17 Preservation
Skytricks
Plane Sailing Air Displays
The Fighter Collection
Norwegian Air Force Historical
D&M Miller
Dakota Heritage Ltd
Battle of Britain Memorial Flight, RAF
USAF
Royal Norwegian Air Force
Royal Navy Historic Flight, RNAS
John Day
Gnat Display Team

Grumman F8F Bearcat
Hawker Hurricane Mk XII
Hispano HA-1112 Buchon Ltd
Hispano HA-1112 Buchon
Lockheed T-33 Shooting Star
Nieuport 17
North American T-28 Fennec
Republic P-47 Thunderbolt
Royal Aircraft Factory RE8
The Red Arrows (Sun only)
Tornado GR4 Pairs Role Demonstration
Shorts Tucano (Sat only)
Supermarine Spitfire IXT Ltd
Supermarine Spitfire Mk 1A Ltd
Supermarine Spitfire Mk Vb
Supermarine Spitfire Mk XVI
Yak-50 x 6

The Fighter Collection
Historic Aircraft Collection
Aircraft Restoration Co/ Historic Flying
Richard Lake
Norwegian Air Force Historical Squadron
Rob Gaul-Galliers
Radial Revelation
The Fighter Collection
The Vintage Aviator Ltd
RAF Aerobatic Team, RAF Scampton
XV(R) Squadron, RAF Lossiemouth
CFS Flight, RAF Linton-on-Ouse
Aircraft Restoration Co/ Historic Flying
Aircraft Restoration Co/ Historic Flying
Historic Aircraft Collection
Richard Lake
Aerostars
Di seguito la photogallery completa dell'evento

Foto di Stefano Duranti e Alessandro Fucito.